Custom Logo Sof-Touch (R) smartring - Custom shape key with split ring.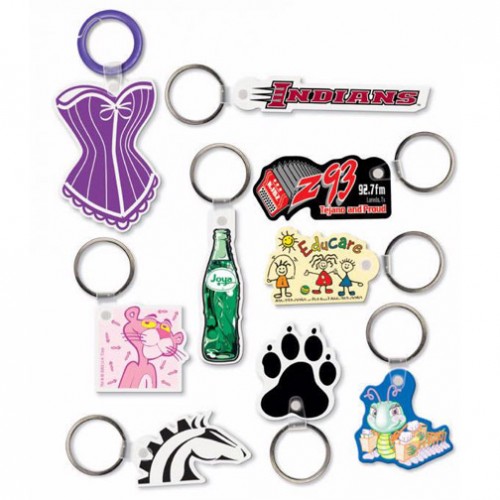 Custom shape key with split ring. Standard size customs are approximately 3 sq. in., measured max length x max width. Please call for pricing on larger sizes. Minimum order is 1000 pieces. Imprint guaranteed permanent.
Attributes
Imprint Method
Silkscreen
ImprintColor
Beige; Black; Burgundy; Dark Blue; Dark Green; Flag Blue; Gold; Light Blue; Light Brown; Light Gray-Cool Gray; Light Green; Light Pink; Magneta; Maroon; Medium Blue; Medium Brown; Medium Gray-Cool Gray; Medium Green; Medium Pink; Metallic Gold; Metallic S
Minimum Quantity
If you require less than the mimimum quantity listed please call to see if we can fulfill your request. Please note there is most likely a less than minimum charge and we will advise you of the cost once we have all the requirements of your order.
Product Colors
Black; Blue; Cream; Gray; Opaque Blue; Opaque Green; Opaque Red; Purple; Red; Sof-pink; Teal; Translucent Blue; Translucent Green; Translucent Neon Green; Translucent Neon Orange; Translucent Neon Pink; Translucent Red; White; Yellow
Production Time
7
Rush Time
5 days with limited products
Size
3\"